About Us
Your hosts Lisa and Mark have left no stone unturned in their quest to bring your Chauffer's Cottage experience to life.They have the firm belief that to compliment the stunning cottage and countryside perfectly, every detail no matter how small is vital to each individual guest's enjoyment.
To this end, each and every item in the cottage has been carefully chosen to help create the most enjoyable and relaxing stay for our guests. After all, an individual and unique experience is everyone's goal and we certainly consider it to be attainable at Chauffeur's Cottage! For special occasions, such as birthdays or anniversaries, we would be more than happy to help you achieve the celebration you desire. Please just ask!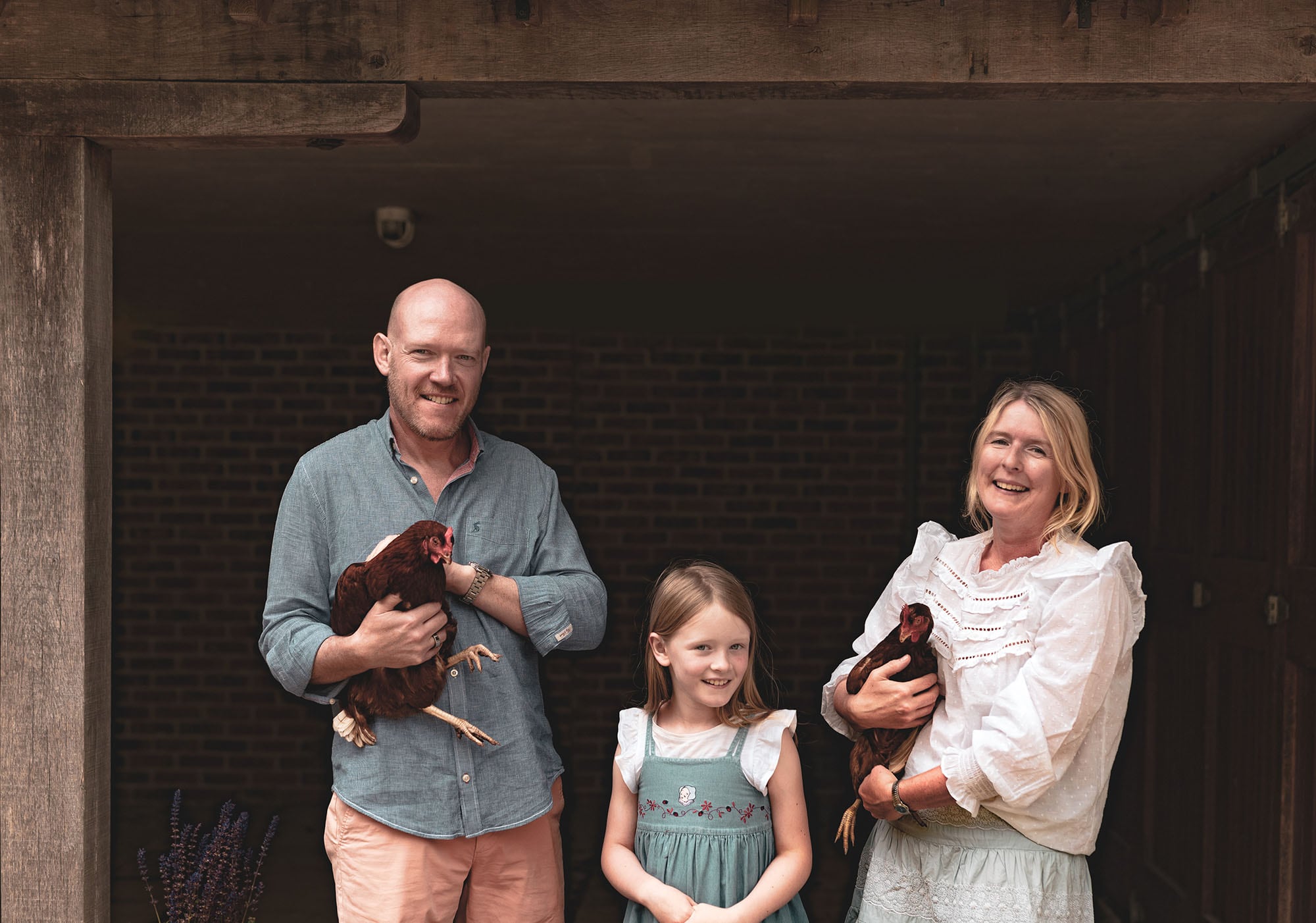 The history of our hosts goes some way to explaining this. Firstly, Lisa's extensive background in styling and interior design explains how and why the cottage has been adorned so well to strike a careful balance between the rustic and the luxurious. For instance, she gives a gentle nod to the resident Cottage animals, depicting them in Toile de Jouy fabrics which not only adorn the cottage's interior but also help to illustrate the ever-changing seasons of countryside life.
Mark's history in healthcare and wellbeing, helps to shine a light on how each guests' stay can feel like a retreat, away from the hustle bustle of daily life. Whether it's swimming in the indoor pool, having a massage in the therapy room or yoga on the lawn, as much as possible every stay is tailored to each guests' expectations.
The added bonus of Lisa & Mark having their own young family has also further helped them to create the perfect haven. This is especially true when it comes to having fun and enjoying the animals and grounds!